Violence, Human Rights, and Democracy in the Philippines
EVIDENCE-BASED RESEARCH
ABOUT
A multisectoral undertaking to produce, and subsequently disseminate, rigorous research outputs that can sustain an evidence-based intervention in ongoing public debates in the Philippines about violence and tendencies towards authoritarianism.
GROUNDED RESEARCH
We first want to address what exactly is happening in localities before asking the question why a phenomenon is happening in these localities.
Variation Across Localities
Elaborating on what explains variation among multiple cases might potentially constitute one of the most important innovative analytical insights to this project.
Multidisciplinary Approach
We do not favor one particular research methodology over another but instead adopt a multidisciplinary research approach.
COUNTRY-WIDE
Case Studies
The research introduces 11 case studies based on the deployment and experiences of violence in different localities across the country, as well as the creation of a database in counting the dead from Duterte's war on drugs.
REAL DATA
Database of Drug-Related Deaths
This section details the experience of the researchers in developing the database in counting the dead, as well as the template, coding guide, etc. The files are free to download to promote our advocacy of documenting these violent deaths prone to erasure from the collective memory.
For updates, follow us @DahasPH on Twitter. 
COMPILED CASE STUDIES
Open Access Book
This section shares the edited volume based on the case studies. The book and its chapters are free to download or share to promote our advocacy of sharing the results of evidence-based research to the public. All book chapters will be made available mid-2020.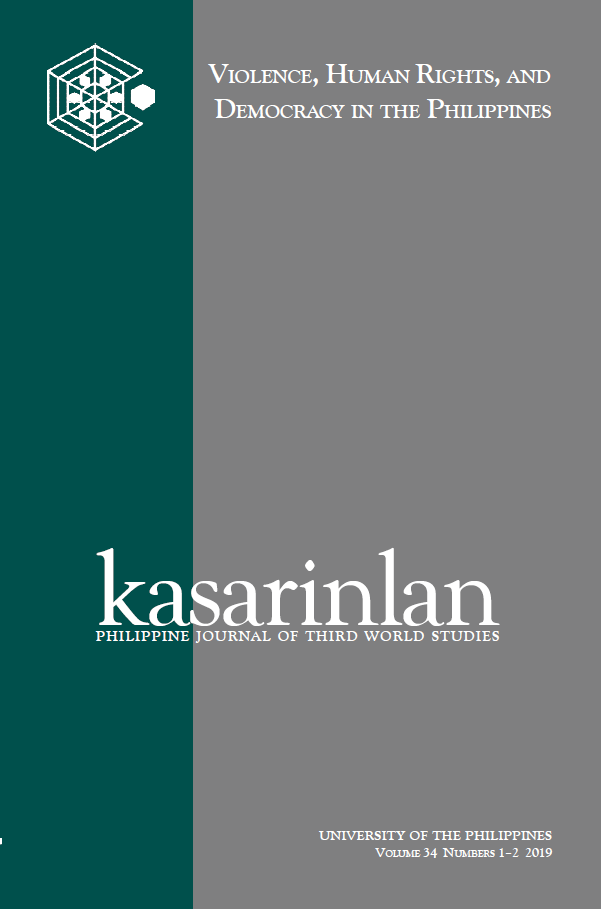 Special issue
KASARINLAN
Philippine Journal of Third World Studies
This section features the special issue of Kasarinlan: Philippine Journal of Third World Studies which contains the articles written as part of the Violence, Human Rights, and Democracy in the Philippines project. This special issue is available online and is free to download.